REMEMBERING JEFFREY S. STORY
A native of Columbus, Ohio, Jeff began his professional affiliation with movement accompanying at Ballet Met and for the dance department at The Ohio State University. In Philadelphia, where Jeff lived for more than two decades, he accompanied and composed for the Philadelphia Dance Company (Philadanco), Pennsylvania Ballet, The University of the Arts, The Rock School, Temple University, Bryn Mawr College, and Dance for Parkinson's Disease. His music was commissioned by NYC's Ailey II. Jeff's collaboration with DGDC spanned twenty-one years, resulting in scores of dances and compositions.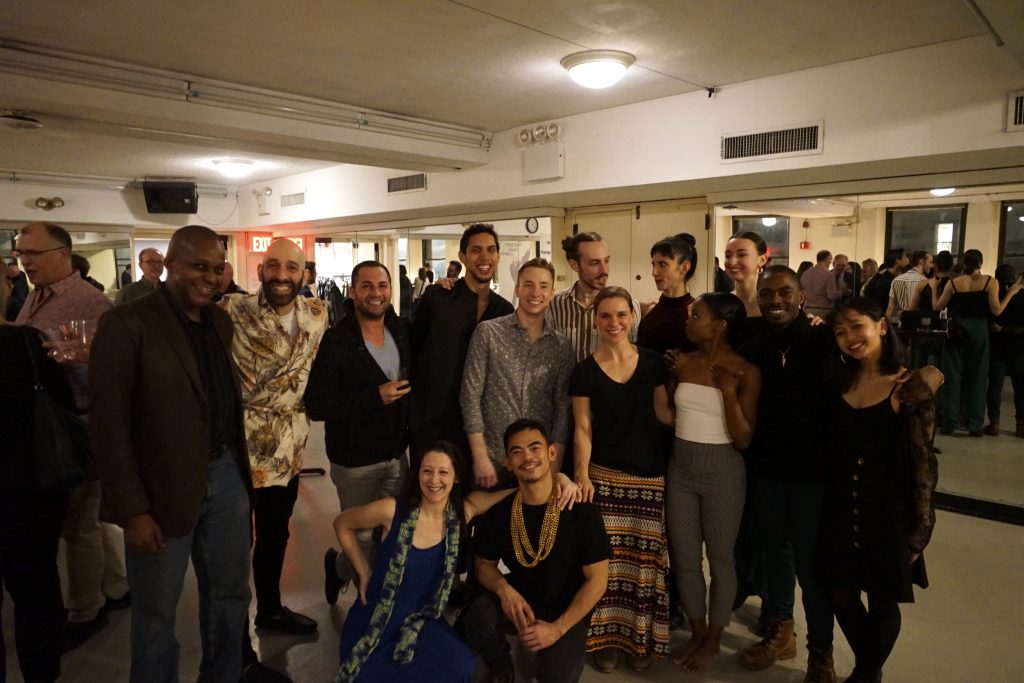 CELEBRATING THE 20TH ANNIVERSARY AT THE 92ND STREET Y
At the Gala following the premiere of Intersections, Jeff played his score to Coupling on the piano! Daniel and Jeff enjoyed a partnership that transcended time, place, and concept.
Daniel shares the origins of this collaboration: "When I began teaching at The University of the Arts in Philadelphia in 2001, I had the great fortune to meet Jeff, working as an accompanist, a job of love he continued to pour himself into until the present. Our collaboration began shortly after and never paused. The number of dances and films he composed for is staggering—Company signatures such as
Coupling, Puzzle, Shifting
, the evening length pieces,
Timebomb, The Oracle
, and
Intersections
, and the films
The Fantasyland Project, Terrain
, and
The Performer
to name a few. This prolific output only characterized the beginning of Jeff's contributions. A dedicated educator and infinitely generous person, Jeff went above and beyond in every interaction and with each project."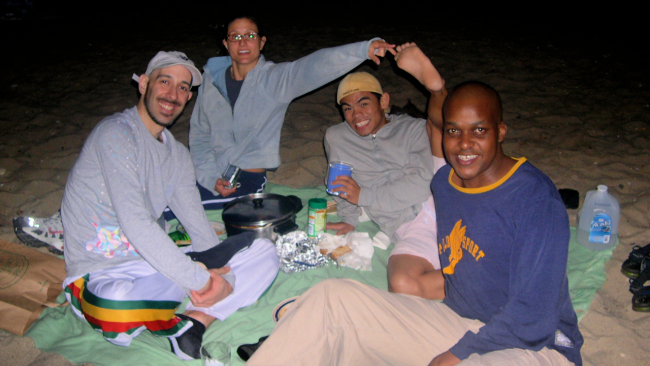 AFTER SUNSET AT MENEMSHA, ON MARTHA'S VINEYARD
Daniel, Cary McWilliam, Jason Garcia Ignacio, and Jeff on the beach after a day's work in the studio.
"Many stories, many projects. Jeff brought a heavy load of equipment including his keyboard on the ferry! To Martha's Vineyard for a Company residency at The Yard, in Chilmark in the summer of 2005. We remember his grilling in the dark after we caught the sunset. Of nights, after a full day of being in the studio, we found ourselves in the studio again, playing together in music and dance.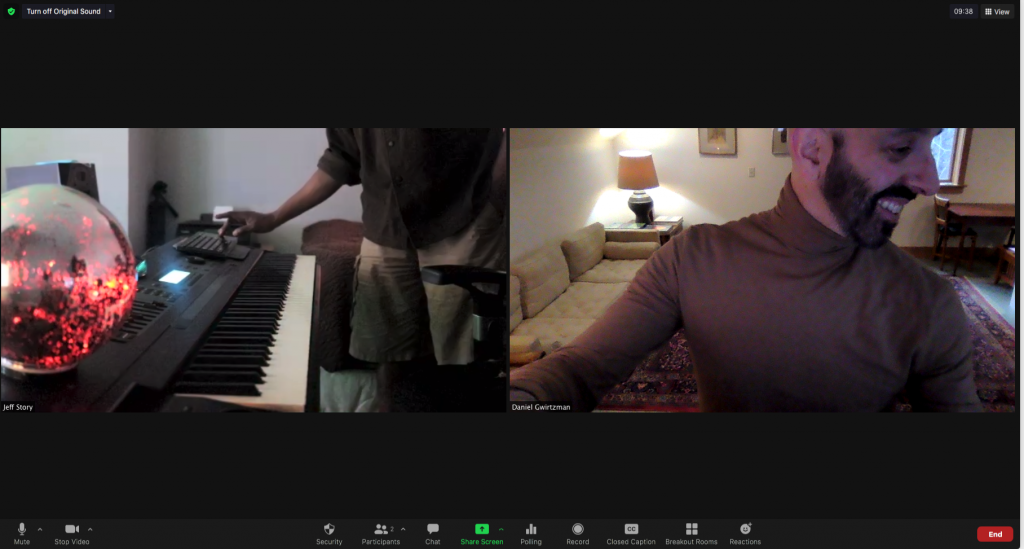 WORKING VIA ZOOM DIMINISHED NOTHING
Daniel and Jeff had been working remotely for decades prior to the pandemic. When the Company's
Accelerate
was commissioned by Kennesaw State University in Atlanta, Jeff created the score. "He came down to see the premiere, and then offered to accompany the company class before curtain, always welcoming the opportunity to play, specifically, for dancers. He derived extreme joy from being in the studio. At Ithaca College, for a commission to score the dance film
Blowout
, Jeff again was eager to collaborate and keep producing. This was early on in the pandemic, the fall of 2020. Jeff Zoomed in at practically every rehearsal. He didn't need to be present so regularly but wanted to be in the 'room' as the dance was developing, to meet the dancers and tailor his work to match theirs."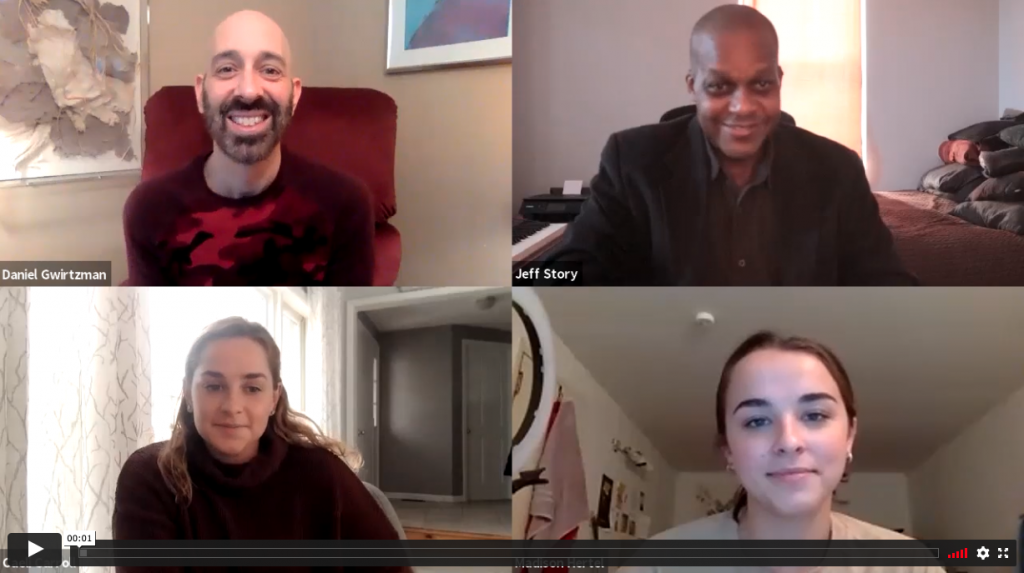 GENEROUS WITH STUDENTS, GENEROUS WITH PROFESSIONALS
The Company is thankful to have recordings of talk-backs with Jeff after Company performances in the theater, and from a variety of other events. In this discussion, Jeff, engaging with Caeli Carroll and Madison Hertel, speaks about his love for the profession of dance accompaniment.
Jeff's easy-going nature affected students everywhere. Thousands have danced to his genius.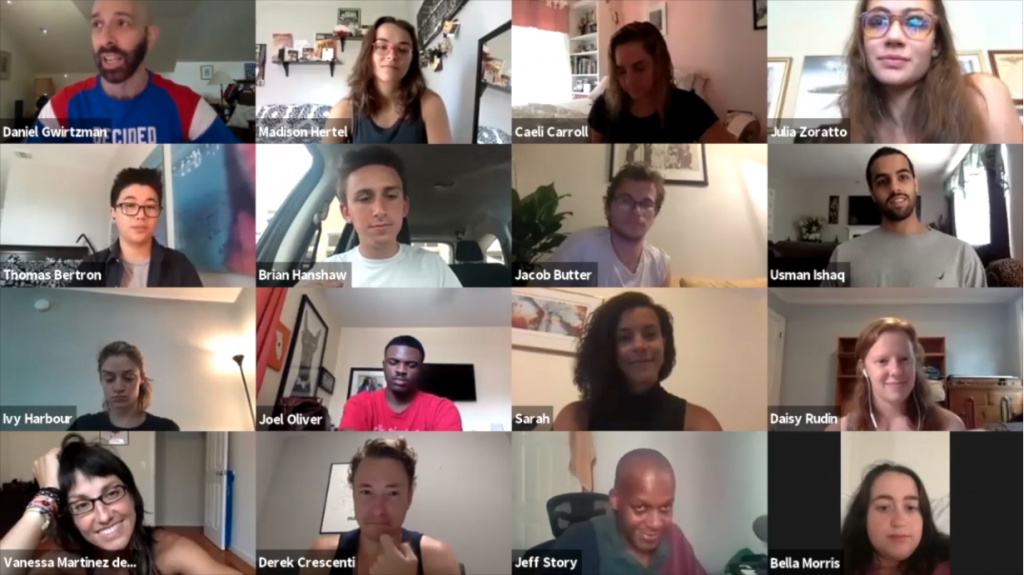 COMPANY ZOOM MEETING, LATE SPRING 2020
The Fantasyland Project, an ambitious project for sixteen, yielded an array of captivating music. Says Daniel, "Even knowing Jeff already for twenty years at this point and being accustomed to his generosity I was still surprised with his level of investment. He produced individual PDFs for the dancers, researching and riffing off of their ideas, and often involving erudite references to some scholar, critic, writer, or other artist."
ON TOUR IN MARTHA'S VINEYARD
Jeff, an avid and fantastic photographer whose subjects varied from buildings to nature to dance, is remembered up in the balcony at the Brooklyn Academy of Music shooting bird's eye views of The Oracle. We are thankful for his numerous photos taken through the years. Jeff was a generous colleague to all the institutions he had long-standing relationships with, especially regarding technology, audio and visual equipment, cameras…He gave to everyone with enthusiasm.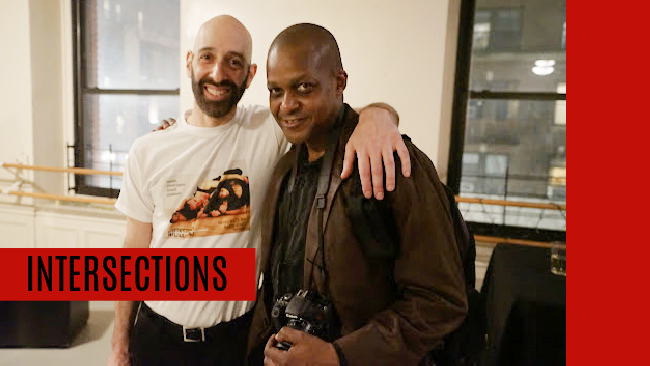 JEFF WAS NEVER FULLY DRESSED WITHOUT A SMILE
Jeff showed up at shows often in a suit, always with a smile. Handsome, elegant, witty, and brilliant, he will be missed by many. The legacy of his art will continue to soothe, entertain, surprise, and innovate. We will be sharing his music and the dances he composed for over the coming months.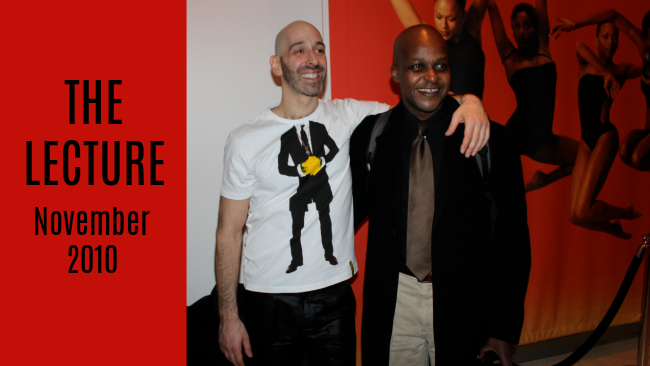 From one gala to another, above at The 92nd Street Y on Manhattan's Upper East Side, and below, at the Alvin Ailey American Dance Theater Studios in midtown Manhattan. The loss is huge and devastating. The Company sends its condolences to Jeff's family during this unimaginable time, to his friends, and to all the professional communities in which he was loved.