Welcome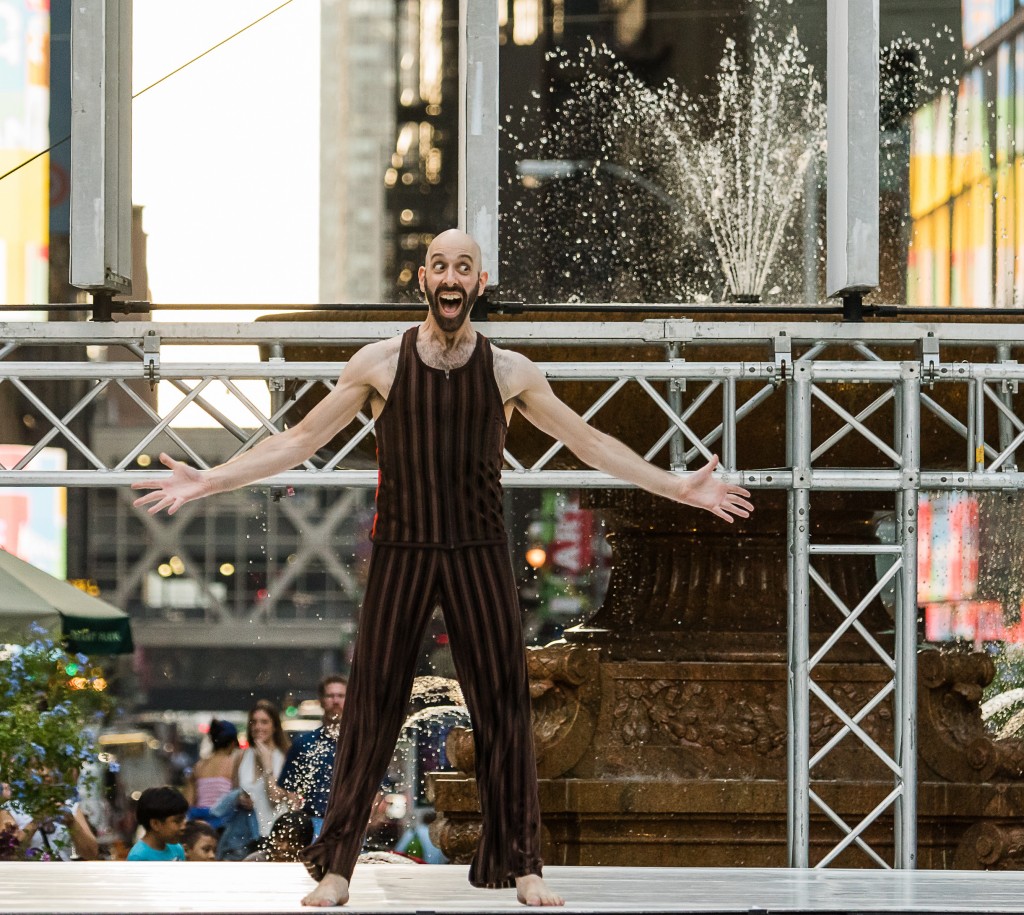 Hello and welcome to our website!
In 2018 the Company begins its 20th Anniversary Season! Our first performances began in the summer of 1998. We look forward to sharing this history with you throughout the year while continuing to innovate and share an exciting array of projects and interactive programs.
Thanks to the dedication of so many wonderful dancers and other artists over our twenty year history we share our art with numerous diverse populations through collaborations, workshops, and interactive performances. Our audiences, and students, learn not only about the particulars of dance, but about themselves. We are interested in sharing the comfort, challenge, joy, and endless expression possible through the exploration of dance.
The power of dance is undeniable, and now, more than ever, in the frightening reality of 2018, it is something which people everywhere desire to watch and experience. We are in a position to provide this experience, to present dance that has the capability to captivate, heal, and provide deep enjoyment.
2017 Highlights: Take A Look at our Visual Year in Review
In 2017 the Company celebrated the tenth anniversary of our acclaimed show Encore with The Encore Project, which created many new relationships and allowed us to engage with new audiences. Read about this exciting year-long project.
2016 Highlights
Performing at New York's prestigious Jazz at Lincoln Center as part of the annual Association of Performing Arts Presenters' Conference (APAP). We performed an excerpt of our acclaimed dance The Oracle, which also toured to the MAD Festival in Rochester, New York in the winter. I received two prestigious fellowships and was in residence for two months at Dora Maar House (Maison Dora Maar) in Menerbes, France (the region of Provence) and at Centro Negra through the invitation and support of AADK in Blanca, Murcia, Spain. The Company saw its dance films presented at various festivals.
2015 Highlights
Our TOP TEN list of highlights include:
CUNY Dance Initiative Residency, sponsored by the CUNY Dance Initiative and Kingsborough Community College

Sfakiotes Residency in the mountains of Lefkada island, Ionian islands, Western Greece

Greatest Hits Program in Bryant Park

Company's Atlanta debut of The Oracle

Performances of Mapping at NYC's Inception to Exhibition's Contemporary Spring Dance Festival and the Charlotte Dance Festival, Charlotte, NC

Performances of Encore by students at the University at Buffalo and Girls Preparatory School in Chattanooga,TN

Presenting at the National Dance Education Organization's annual conference in Phoenix

Commission of Accelerate by NYC's Higher Ground Dance Festival and the Jamaica Performing Arts Center

The Oracle returning to NY at The Ailey Theater as part of the American Dance Guild's season

Inclusion of two DGDC photos in Lois Greenfield's book Moving Still
Maintaining and growing the Company is a prohibitively costly process. We are dependent upon individual contributions to keep us charging full speed ahead. Additionally, there are a variety of other ways in which your support can be of tremendous value to us. Please visit our Support page to obtain more information about how you can help.
We look forward to hearing your thoughts about our site. What would you like to see? How can we bring our love of dance into your community? Enjoy and please join us in the dance!
Daniel