Life Coach Danny
Cooking with Danny: Pizza! from Daniel Gwirtzman Dance Company on Vimeo.
Cooking with Danny from Daniel Gwirtzman Dance Company on Vimeo.

ABOUT LIFE COACH DANNY
Life Coach Danny, Daniel Gwirtzman, has had a lifelong passion for dance, fitness, creative expression, and health.   An established dance company director, master teacher, choreographer and acclaimed dancer, Daniel has worked as a movement and exercise coach in New York City for over 20 years.  The critical recognition he has earned stems from a wealth of dance knowledge, a proficiency of technique and a charismatic, supportive, fun attitude.  He works with people of all ages, levels, and abilities.  A range of exercise and other sessions, available in private and group forms, is designed to address your goals and keep you smiling.
Build confidence and explore your self-expression!  Scroll down to the bottom of the page for MORE INFO.
This is Life Coach Danny with 5 Tips for A New You in the New Year!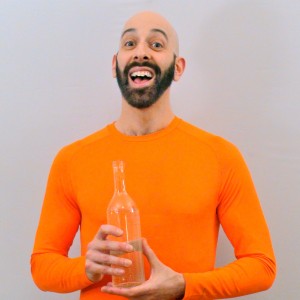 #1 Water
You know we're mostly water.  Our muscles are 70%, our brain 75% water.  Just breathing everyday we lose 2 cups of water.  Hydrate and rehydrate.  Water flushes out toxins and will keep your body in the best shape.
I encourage you to invest in a glass bottle which will taste better, prevent the unhealthy chemicals in plastic from leaching into your drinking supply and also help the environment.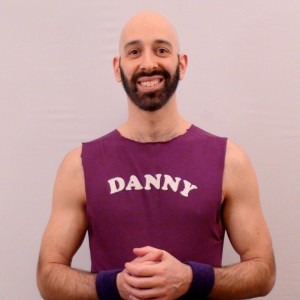 #2 Get Up, Stand Up
We did evolve as a sedentary species.  Get up/stand up.  Yes, you!  Ok, you work at a desk.  Yes, you sit in the car, or the train, everyday.  Lose the excuse.  Every 10 minutes stand up for 1.  This will not only keep your metabolism in high gear, but prevent chronic back and hip issues.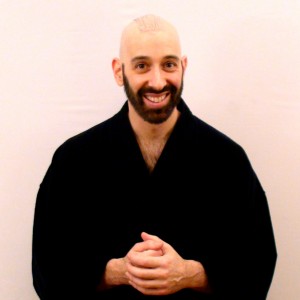 #3 Consider A New Do
An inexpensive way to imagine a change of hairstyle: Use shaving cream!
If you don't want the platinum look, add a drop of coloring to the cream.
Or don a wig—this also helps with Head Heat Loss, something you may have heard me lecture about before.
A new do, a new you!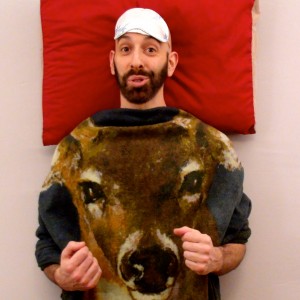 #4  Sleep
Our BFF, BF (Benjamin Franlkin) was on the money when he wrote,
Early to Bed, Early to Rise, Makes a Man Healthy, Wealthy and Wise.
Our body releases hormones to keep us on schedule with sunrises and sunsets.  When we use artifical lights and stay up late, we add extra stress, demanding our body to keep us going.
Modern science has proved that not only do we need a certain amount of sleep, but we need that sleep at certain hours.  When we get this sleep, our body functions naturally rejuvenate.
I suggest a sleep mask for a most enjoyable sleep.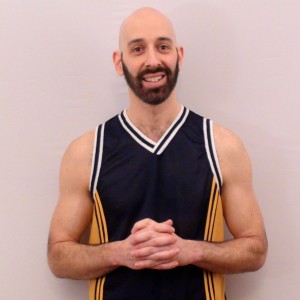 #5 Stress
Stress is a huge factor in our lives.  Stresses about work, relationships, money!
These drain us of essential energy.
Quiet your mind for a few minutes a day.
Cut yourself some slack.
Allow yourself a moment to pause.
The mental exercise of relaxation is as beneficial as the activity of physical exercise.
A quiet mind reduces stress.
This is Life Coach Danny's
5 Tips for a New You in the New Year.
Watch the VIDEO here.
Stay tuned for the next installment of tips and advice.
PRIVATE AND GROUP SESSIONS
Life Coach Danny offers a range of exercise and esteem-building workshops.  All sessions are tailored to meet your specific needs.
Sessions focus on:
Stress Management
Stretching and Strengthening
Confidence and Happiness
Team-Building: Trust, Responsibility and Collaboration
Cultivating Expression
Problem Solving and Perseverance
Increasing Endurance, Flexibility
Weight loss
Creative Movement Exploration
Movement Games for Children
Dance Forms
For a one-one-one session with Life Coach Danny, either virtual or real, or a group session, email LCD at lcd@gwirtzmandance.org or call: 212-543-1367
QUESTIONS AND COMMENTS
Please send questions or comments to Life Coach Danny at
lcd@gwirtzmandance.org
Ask Life Coach Danny for advice on anything.
He's a coach for more than dance!