Apprenticeship Program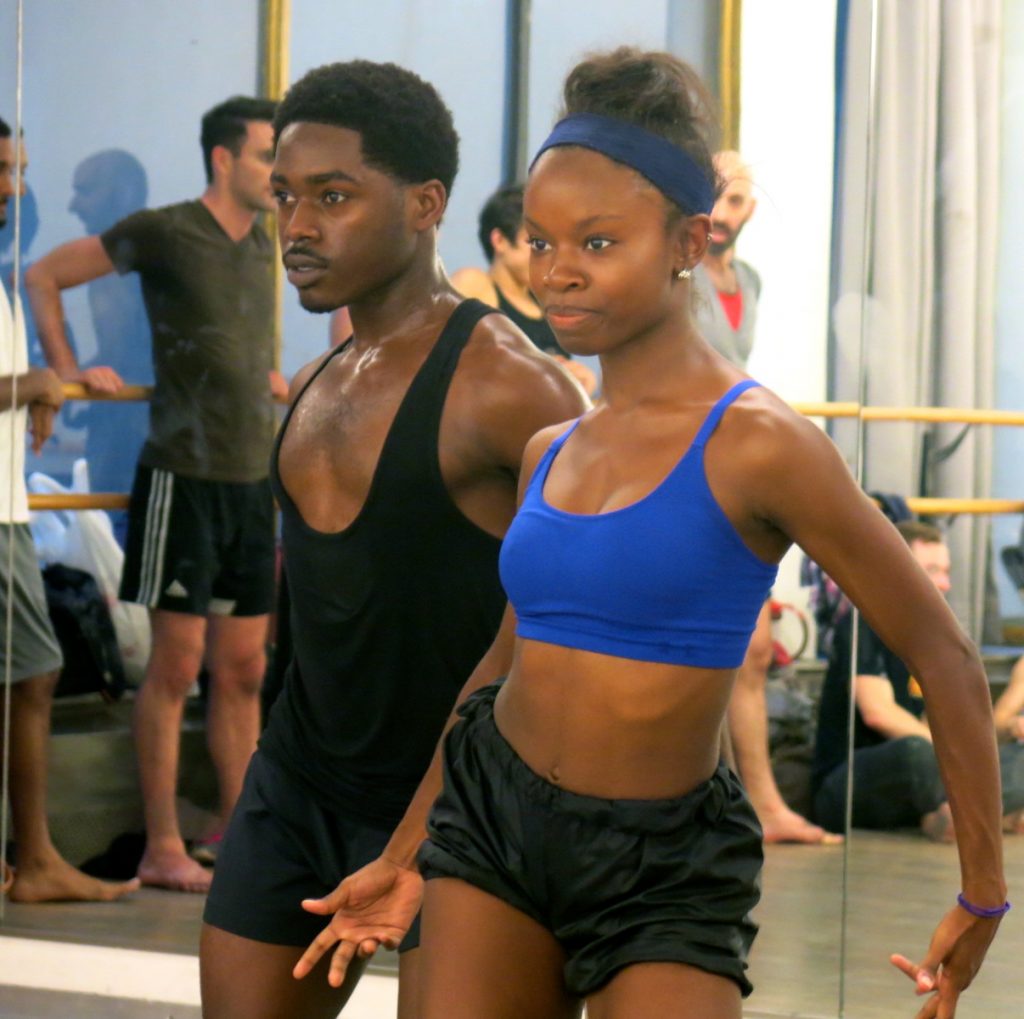 The Company has an extensive history of apprenticeships for dancers. Above, Simon Phillips and Simone Stevens, then college apprentices, now Company dancers. What's great about our apprenticeships is the amount of direct experience dancers have to work with the Company and with Daniel on a variety of shows and production-related activities, from the studio to the stage to outdoor venues for site-specific video and photo shoots.
SPRING/SUMMER 2020 TIMEFRAME
Our spring season performances dates are June 12/13 in Long Island City (Queens) with a summer performance in the City in July (date pending from presenter). We have various projects through the end of August and may invite dancers to participate in one or several projects.
Timelines of participation may vary:
May 9-May 22: Begin working on choreography, possibly remotely, with Daniel.
May 26-June 13: Project #1: Fantasyland (premiere), Long Island City, NYC
Mid/Late June-Mid July: Project #2: Bryant Park, NYC
August: Project #3: Video Project
APPLICATION PROCESS
Dancers are asked to send a letter of interest by email to Daniel at info@gwirtzmandance.org