Folk You: The Equalizing Circle
Folk You: Using Folk Dance Forms to Dismantle Hierarchy
Daniel Gwirtzman presents his master class movement workshop Folk You at the 22nd Annual National Dance Education Organization Conference, Saturday, October 24, 2020, 11am-Noon. The Conference theme is Dance and Society: Developing Community, Empathy, and Understanding through Dance.
Movement Workshop Session Description

As a template for all curricula, this movement session, both rigorous and casual, seeks to share the numerous benefits of this sturdy cooperative form. Known for his exuberant teaching style Daniel narrates a swiftly-moving lesson that cultivates the physicality of the athlete with the expressivity of the artist. The majority of the workshop takes place in the circle, exploring the infinite ways the form can be used to serve any population, to advance any genre of dance or subject, whether technique, composition, improvisation, or partnering, or to promote any component of a class, from a warm-up to repertory. Adaptable for any folk to join, regardless of ability, experience, and age, this workshop presents pedagogy and practice in equal measure. Expect a high-energy, fun and cardiovascular class where group dances celebrate the spirit of dancing together as a community! The workshop will finish with a discussion centered on how to take this information and tailor it for your own community.
Writes Daniel:
Which symbol suggests equality more than a circle? What dance formation can support an equitable community and with more flexibility than a circle? This workshop makes the case that the circle has a supreme and unique role in developing empathy and connecting community. Without a front and with no leader, the mutable circle, of whatever size and composition, always has room for you, is inherently inclusive, and finds strength in its rejection of hierarchy. As an equalizing structure, the circle, the basis of many folk dances, teaches the pluses and pleasures of group effort. In the circle, the value of humanity is prioritized at all times. The form nurtures a constant awareness of the other, taking the focus away from oneself and sharpening perceptions such as: being in someone's shoes; doing what is best for another; problem-solving with others; considering a new perspective; and realizing a communal strength one generally does not access regularly. As an antidote to our society's over-reliance on technology, where eyes are cast downward into a device, this form cultivates the necessity of connecting with direct eye contact. The circle challenges a solitary, internal way of being and seeing, substituting the goals of a group.


Lesson Plan Highlights
For an outline of the Folk You workshop with notated dances, send an email to Daniel: info@gwirtzmandance.org
Daniel Gwirtzman Dance Company Repertory Presented In The Round
Timebomb (2005), Baryshnikov Arts Center, Manhattan, NYC.
The Oracle (2014), Brookyn Academy of Arts's BAM Fisher Theater, Brooklyn, NYC.
Intersections (2019), The 92nd Street Y, Manhattan, NYC.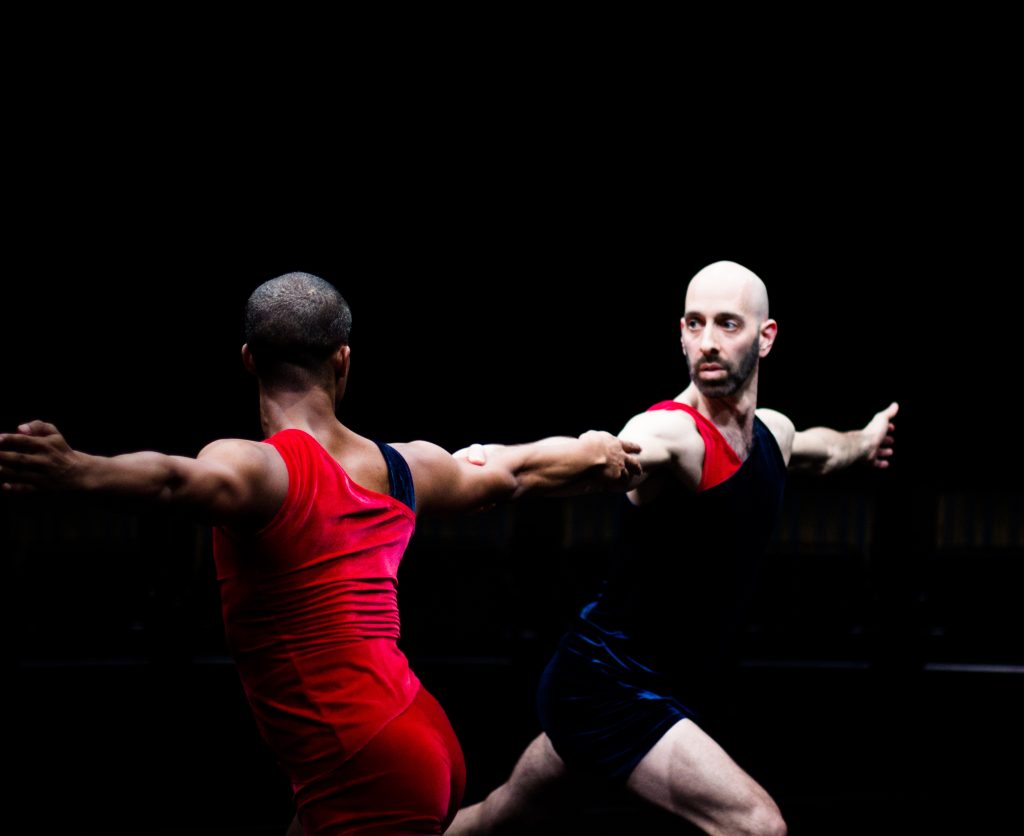 Jonathan Emmanuel Alsberry and Daniel Gwirtzman in The Oracle.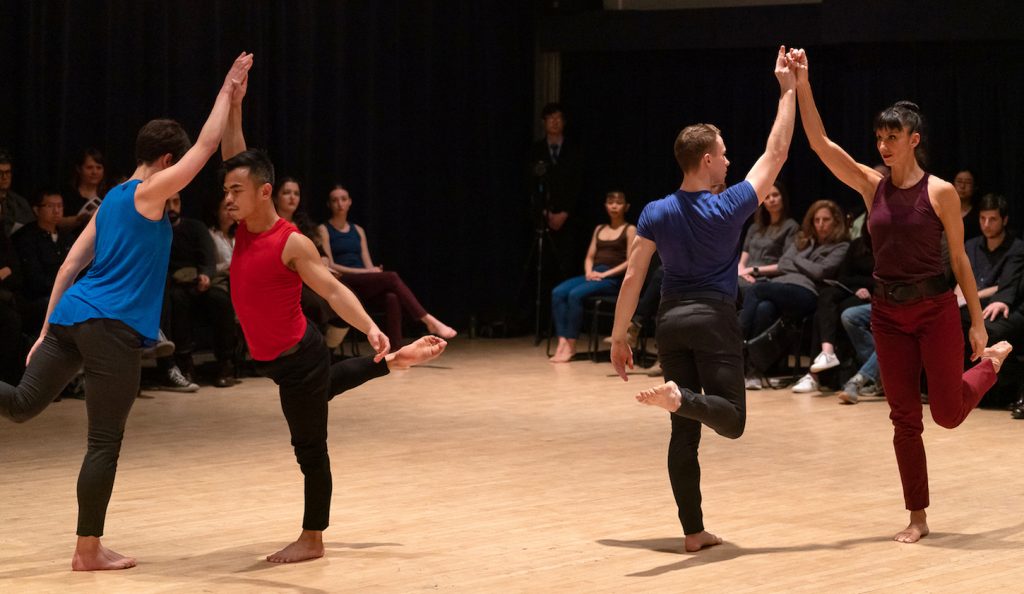 Stacy (Wiley) Martorana, Jason Garcia Ignacio, Derek Crescenti, and Vanessa Martínez de Baños in Intersections.