Cycles
Cycles was choreographed by Daniel Gwirtzman in 1999 and previewed at the Jennifer Muller Studio's HATCH series that year. The original cast was Oren Barnoy, Lindsey Dietz Marchant, Daniel Gwirtzman, Cary McWilliam and Grissell Suhy. It premiered at The Flea Theater in 2000 during the month-long run Summer Fever. The dance was presented at Joyce SoHo during two different periods in 2002, during the Company's New Territory season, and by the Joyce Theater Foundation in its Joyce SoHo Presents series.
In 2006 Cycles entered the repertory of the North Carolina Dance Theater, directed by Jean-Pierre Bonnefoux. Reviewing this premiere, Steven Brown wrote in The Charlotte Observer: N.C. Dance Theater has never done a piece quite like this. Daniel Gwirtzman's stark, arresting Cycles qualifies for the annual "Innovative Works" show more than anything in recent years.
INTERVIEW with OREN BARNOY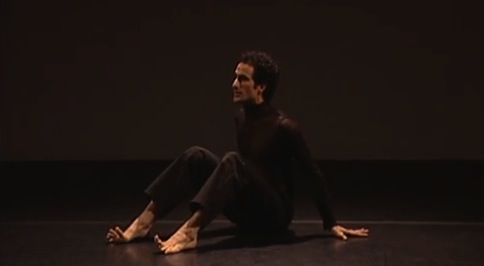 Cycles is a very special dance for me. I remember wanting so much to be the best I could be in this role. The performances that come to mind are ones we had at Dixon Place, The Flea Theater, Joyce SoHo, and the Philadelphia Fringe Festival.
This is what Cycles means to me: Life is cyclical. I take this simple yet powerful memory into my work and my life as a dancer and choreographer. Cycles keeps coming back over and over and is a welcome memory and living thought. Cycles to me means integrity.
I also remember how it felt to warm up before going out on stage to perform this dance. It taught me new ways of warming up. I remember discovering how the floor helped me in executing a particular movement in Cycles. This was an amazing revelation!
It's no coincidence that the title of the dance is Cycles and all these years later, here we are, dancing and celebrating, taking risk and continuing to bring out the best in one another again and again.
Cheers to Cycles!!!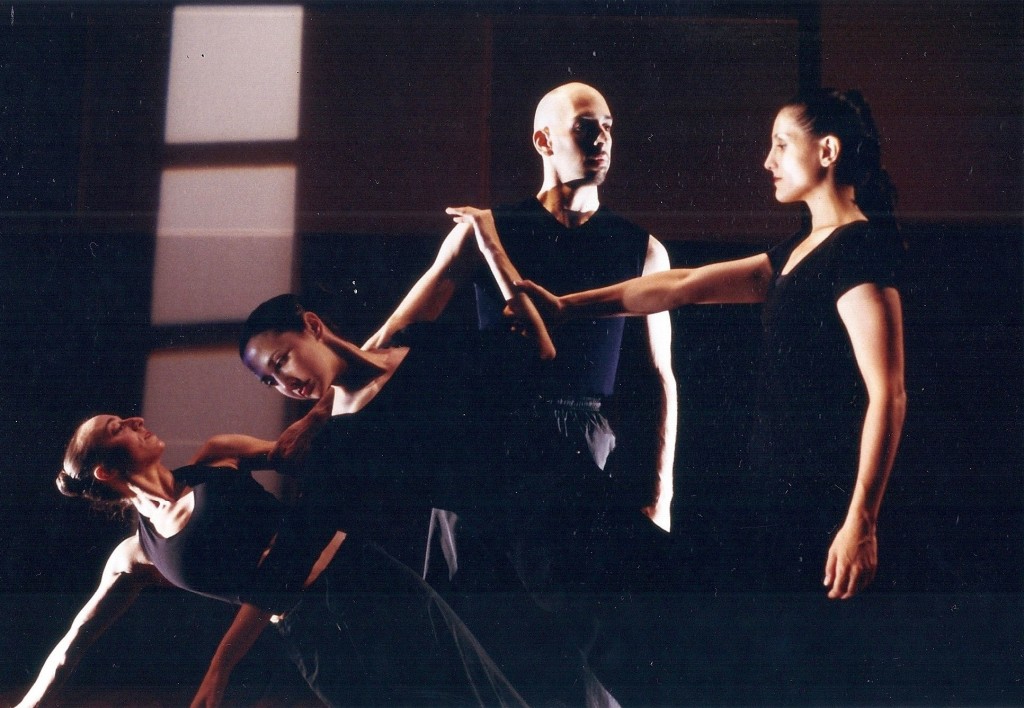 CRITICAL PRESS FOR CYCLES
"A gripping series of abstract, four-bodied sculptures, animated by surprising jolts of energy and cunning games of weight and balance. The riveting drama lies in the work's formal design and the dispassionate clarity with which it is performed." Back Stage
"Impressive…Oren Barnoy's mysterious attack on Gwirtzman sends shock waves through the bodies and behavior of the ensemble. The dancers treat one another as parts to be shuffled, snapped into place, reshuffled and eventually cast aside. Cycles slowly mutates from abstract into explicitly violent movement, catching us up in its kinetic spell without descending to melodrama." The Village Voice
"Cycles featured welcome compositional complexity and organic rhythm.  Black costumes against squares of light projected on the back wall nicely defined a space where bodies became hyper-real, but were allowed occasional human imprecision." Dance Magazine
"…By the time the moodier, pure-dance piece Cycles began we were ready to see what makes dance beautiful." The Philadelphia Inquirer