The Fantasyland Project
A Fundraising Screening for DGDC's Dance With Us
The Company premiered a new dance film, The Fantasyland Project, via a live screening and talkback with the artists on Zoom, Friday, July 31 at 7:00pm EST. A collaboration between choreographer Daniel Gwirtzman and a cast of sixteen dancers, this virtual project investigates the notion of fantasy through a range of lenses.
Your donation of any amount provides access to the film for four days this fall: October 30-November 2, 2020. To view The Fantasyland Project, make a contribution to the Company through our PayPal GivingFund page. At 12am EST October 30, you will receive a password-protected link via email a which will be valid until 11:59pm November 2.
About Dance With Us
DGDC is excited to announce its newest platform, a culmination of the Company's interactive educational programming. Dance With Us is a library of films aiming to teach people how to think and speak about dance with comfort. Geared toward a general viewership, this comprehensive resource demystifies concert dance by explaining the foundational elements of dance and exploring how dance is made. Combining performance and instructional footage, Dance With Us hews to the Company's manifesto that everyone can engage with dance. Throughout the fall and winter, glimpses of Dance With Us will be released, leading up to the platform launch in March of 2021.
Receive A Collectable The Fantasyland Project Card
Playing cards can bring out the whimsical side in all of us, often encouraging spirited competition, the exploration of fantastical futures, and a bit of mischievousness inspired by the jokers. A deck of cards offers an abundance of symbols that connect to the idea of fantasy. With the four suits thought to represent the four classes of Medieval society, the four natural elements, or even the four cardinal directions, playing cards, and The Fantasyland Project go hand-in-hand, providing endless possibilities of the imagination.
For every donation of $10 or more, we will ship a custom The Fantasyland Project playing card to your door as a memento.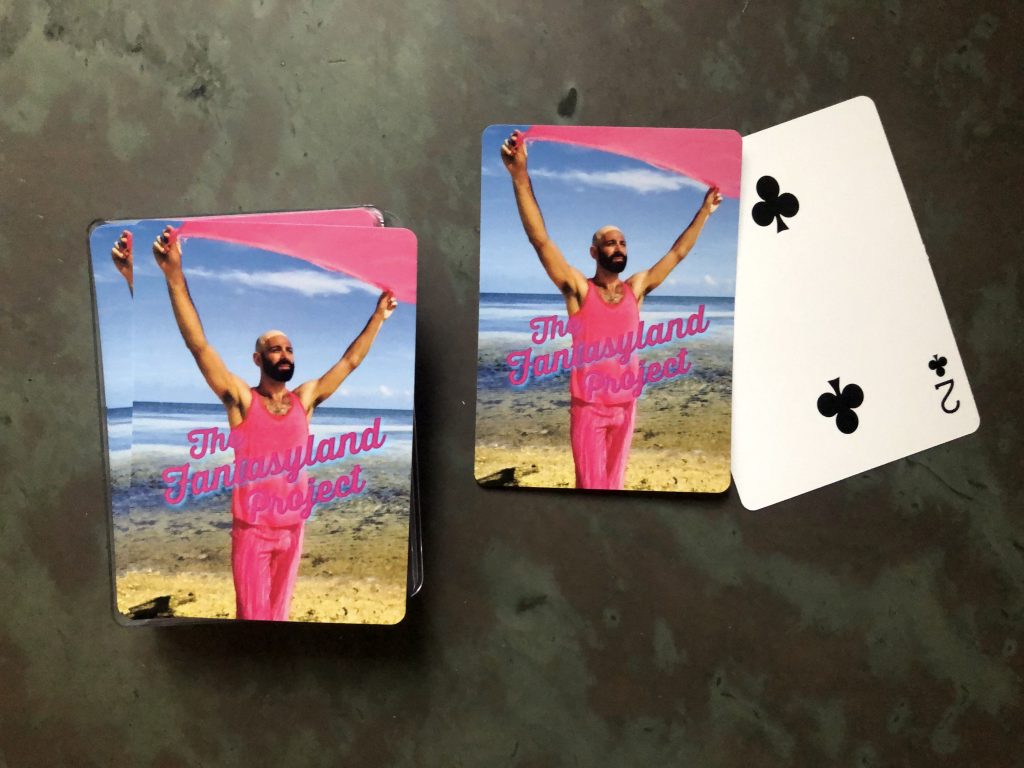 Imagine, just for a second, utopian portraits of harmonious and optimistically-fantastic scenarios flooded with pink-colored undertones. Welcome to Fantasyland! Below, original publicity for the summer premiere.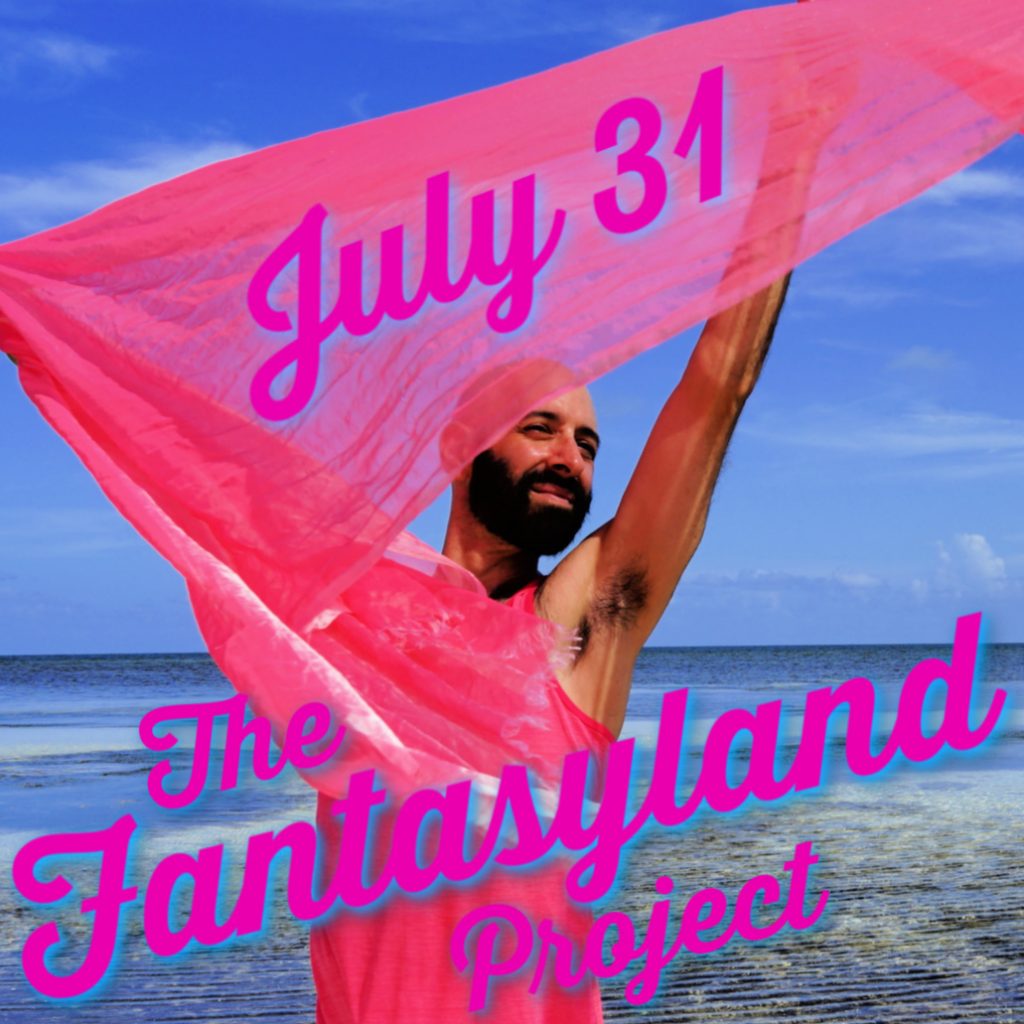 VIEW OUR TEASERS BELOW
Through this very socially-distant process, each dancer–eight Company members and eight summer apprentices–had been charged with responding to a series of written prompts to spark the conceptual kernel that interests them most. Working with Daniel to distill the intellectual ideas and ground them in a concrete scenario, the process of creating a unique fantasy necessitated finding a location, and collaborating with the choreographer, costumer, and composer.
The project reflects this moment in time as a springboard from which to reflect on the mundane, comedic, dramatic, and the horrific. Gravity and levity are presented in equal measure.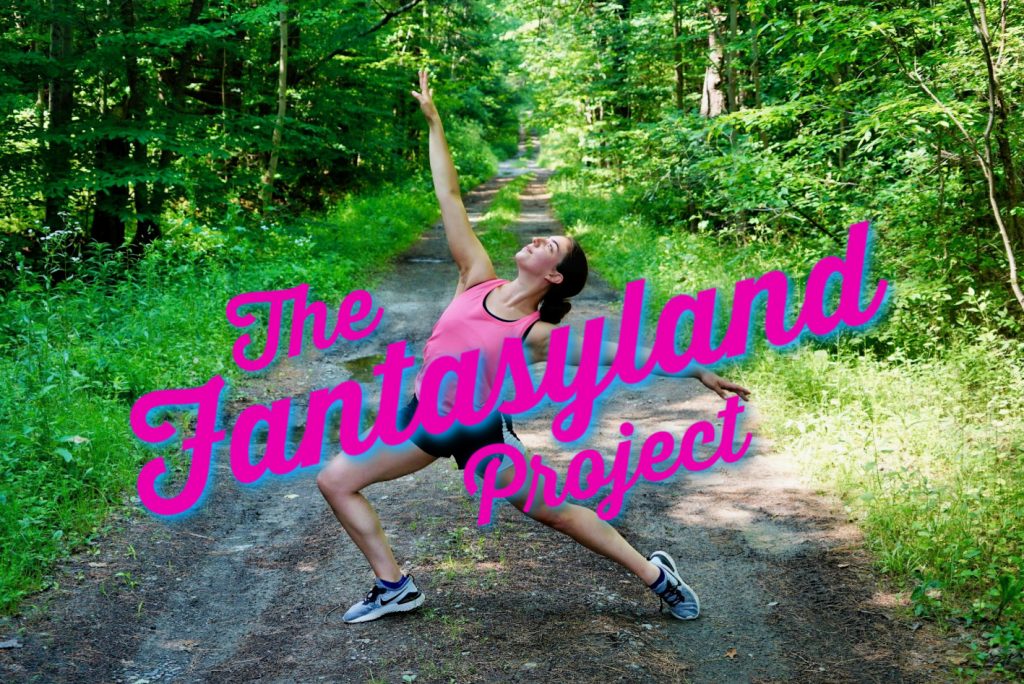 "I want to explore this changed world and revel in the crumble and beauty that is the destruction of standards, and the personal liberation that comes with that, " says dancer Kaitlyn Jackson.
The Project's inception traces back to Daniel's trip to Greece in July 2019 where he dreamt up the concept and title for the presciently named Fantasyland, which was to have been presented as part of the Company's spring and summer season. As he had written then:
Fantasyland is an imaginative view of the world where perfected beauty, euphoria, and magical charm reign supreme. An antidote to the division which cleaves this Dis-United States, and channeling the gay spirit of Pride, Fantasyland views humanity through pink-colored lenses, presenting utopian portraits of harmonious relationships and optimistically-fantastic scenarios.
As time and circumstance have evolved, it became clear Fantasyland could not progress as originally planned. This socially-distant re-imagining of the project, with an original score by longtime collaborator Jeff Story, is free to all!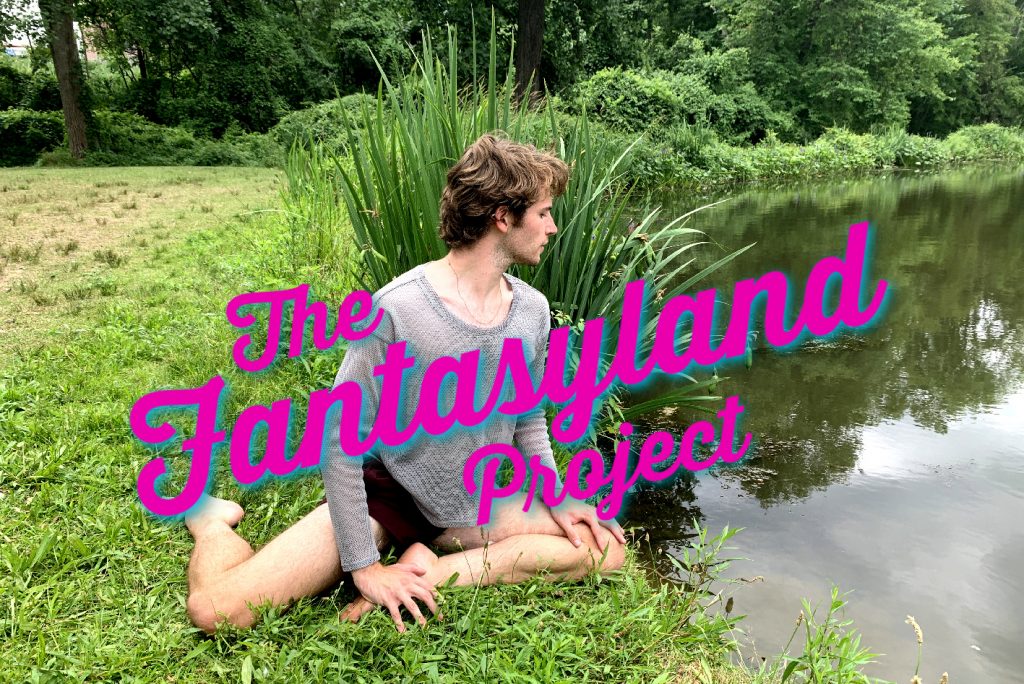 As the world has turned into a scenario most closely linked to science fiction, the harmonious relationships Daniel described could not seem more foreign: for at the heart of Fantasyland was to be the linking and coming together of bodies. The original choreography envisioned the motif of holding hands to gird the new work with a constant intertwining of limbs.
In March, when it became prudent to pause the further progression of Fantasyland, the Company reimagined the project in an effort to keep its artists engaged and employed. Whether diving in with a loving heart or embracing the heart of darkness, these artists have developed solos that together make up the newly named The Fantasyland Project.
The Fantasyland Project features the work of Daniel Gwirtzman (Director, Choreographer), Jeff Story (Composer), Company members Mariah Anton, Dwayne Brown, Jacob Brown, Jacob Butter, Derek Crescenti, Vanessa Martinez de Banos, Sarah Hilmon, Madeline Hoak, and summer apprentices Neftali Benitez, Maddy Hertel, Usman Ali Ishaq, Kaitlyn Jackson, Lydia Kelly, Colin McKechnie, Joel Oliver, Julia Zoratto.