Anniversary Season A Real High!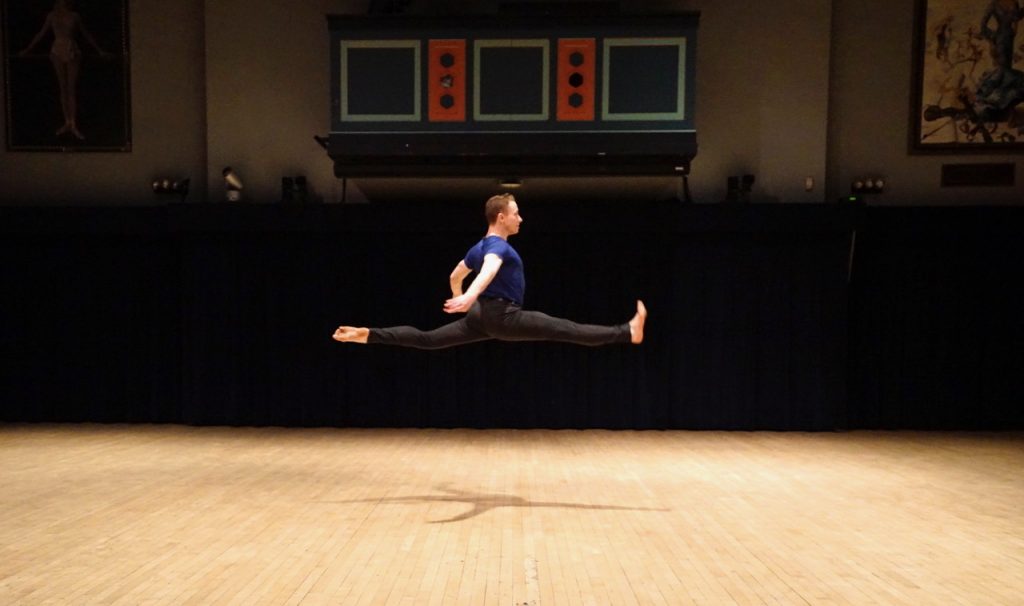 This eye-popping photograph encapsulates the high mark that was the Company's recent 20th Anniversary Season at The 92nd Street Y (February 2019). The dancers hurdled the new choreographic and performing challenges with expression and ease, reaching new heights. Appropriate for a Company that's known for its optimism and is based in New York's historic Washington Heights. We like the view from the top. This moment was snapped during the Sunday performance (2/24) of our acclaimed interactive show Welcome to the World of Dance.
Photograph of Derek Crescenti in Daniel Gwirtzman's Automobile Ride from Encore by Lauren O'Brien.