Everybody Can Dance: July 26 at Lincoln Center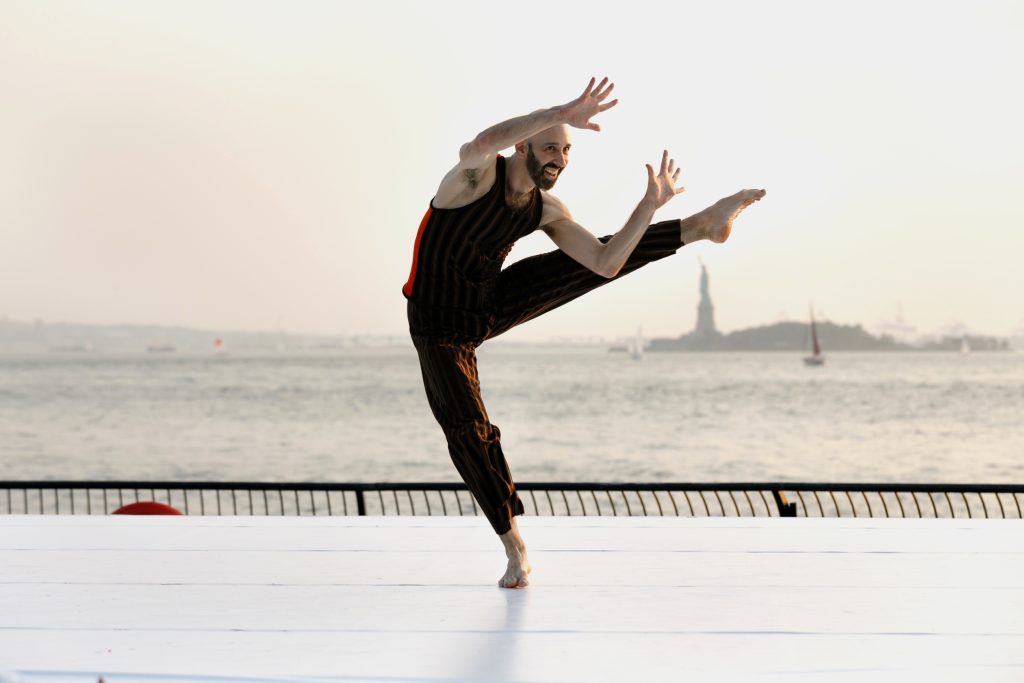 The New York Public Library for the Performing Arts Presents
Daniel Gwirtzman Dance Company in Everybody Can Dance
An Interactive Performance, part of Lincoln Center's Summer for the City
July 26, 2023, 11:30am
New York City-based Daniel Gwirtzman Dance Company kicks off its 25th Anniversary Season this summer with the premiere of Everybody Can Dance, a 20-minute performance, followed by 40 minutes of social dance instruction with Daniel and the Company. The event is a part of Outdoor Storytimes by Lincoln Center, presented in partnership with the New York Public Library's Performing Arts branch.
Whether you prefer a fast groove, slow slide, a silly wiggle, or a giant leap, we all have one thing in common–everybody can dance! Dance educator, dancer, and choreographer Daniel Gwirtzman and the Daniel Gwirtzman Dance Company presents choreography that explores shapes, patterns, and partnering, demonstrating that we all have what it takes to shuffle and skip and shimmy and shake.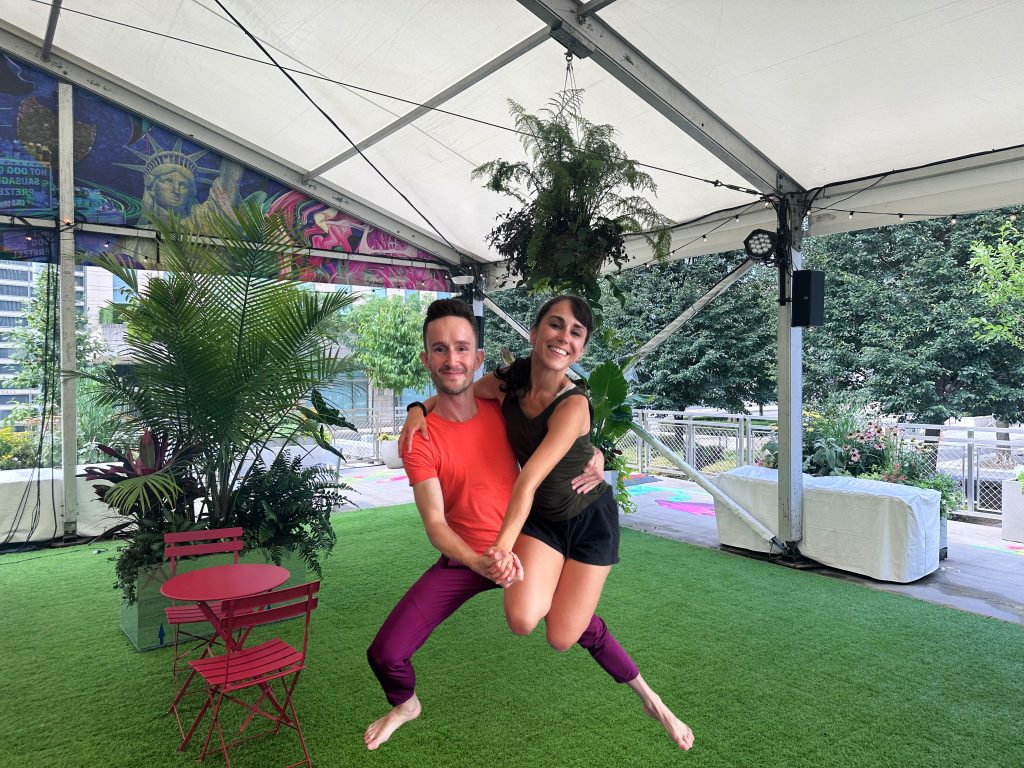 Bring your family and friends of all ages to listen to the story and learn some new dance moves in this highly interactive event. The entrance to the garden located on the north side of 62nd Street, between Columbus and Amsterdam. This event is Free and General Admission, first-come first-served. Just show up!
Presented as part of Lincoln Center's Family Programming at Summer for the City, outdoor weekday morning Storytime sessions are intended to energize families and foster an early love for the arts. Curated by the New York Public Library for the Performing Arts, each Storytime event features narratives all ages will enjoy.
The name of the dance comes from a children's picture book of the same title by author Kara Novolio and illustrator Ruth-Mary Smith. The story is perfectly aligned with the Company's mission which has remained steadfast to its belief that everyone can dance. Free copies of the book will be given to the audience, which Daniel will narrate. The dance is a blend of the elegant and the quirky with a mash-up of over twenty pieces of popular music. Everybody Can Enjoy!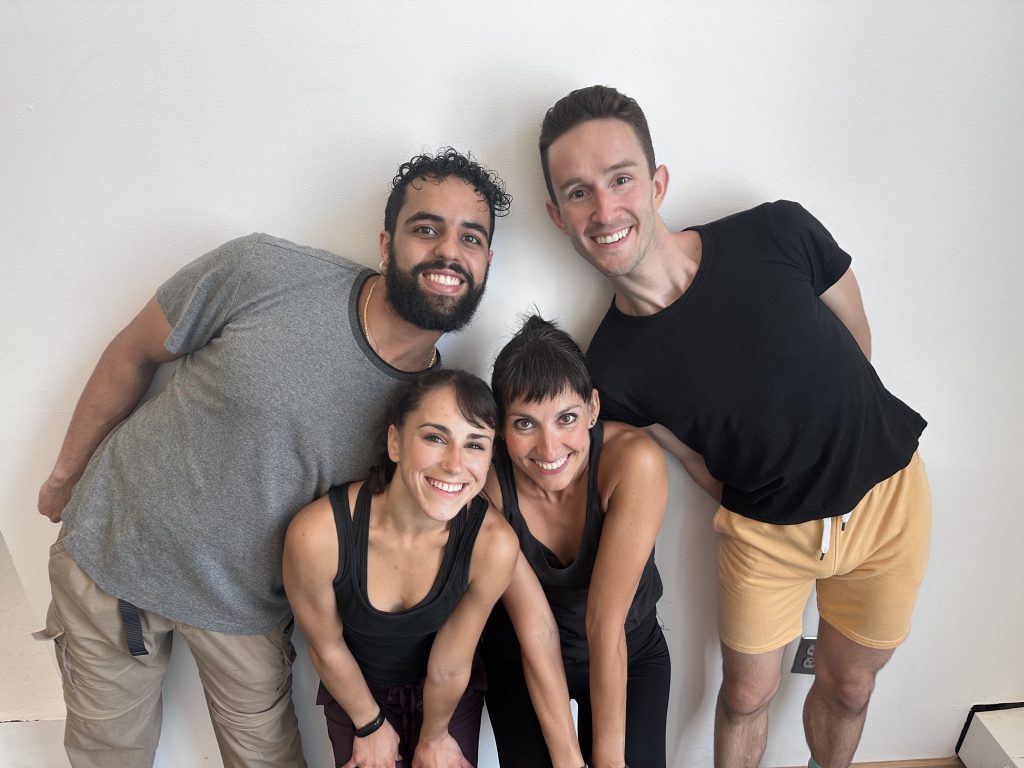 Company dancers Usman Ali Ishaq, Mariah Anton, Vanessa Martínez de Baños and Honza Pelichovský are having a ball rehearsing the genre-bending work, the Company's newest. Says Daniel, "The theme of Lincoln Center's summer programming is Summer Fun for the City, represented by the immense disco ball in the heart of Lincoln Center's plaza. With an infectious score featuring several disco tunes, The Twist, classic jazz, and Taylor Swift, the dance features something for everyone and is guaranteed to get you boogieing in your seats."
Following the performance, Daniel will lead the audience through a variety of fun and easy-to-learn folk and social dances, including his signature 70s dance, The Bus Stop.
Schedule of Events
11:30am: Performance Begins
11:50am: Interactive Dance led by Daniel and the Company
12:30pm: Q and A with Daniel and the Company
For more information visit Lincoln Center's Website.